Newsflash
Support INDIE FILM with a donation
Your donation will help us bring 30 Filmmakers to Tucson for our 30th Anniversary Festival and into Arizona classrooms with our Festival in the Schools (FITS) program. Visiting Festival Filmmakers help to enrich the lives of Arizonans by bridging cultures when they share their talent, expertise, and knowledge with audiences and students. Please go to https://www.azgives.org/AZFilmFest to donate.
Welcome to the 30th Arizona International Film Festival
Staying true to its mission of showcasing independent film, the Arizona International Film Festival has exhibited over 3,000 films representing 100 countries to over 168,000 patrons in southern Arizona. And now, the 30th edition will select more exciting and innovative films from around the world for Arizona audiences.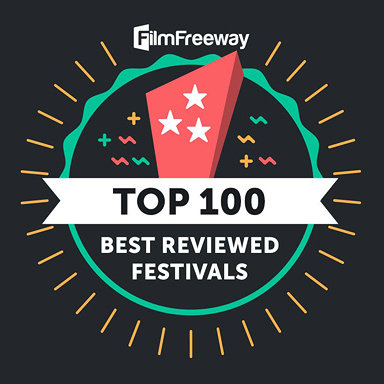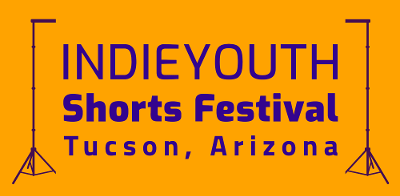 Now on Twitter
Call for Works by Young Filmmakers
INDIEYOUTH Shorts Festival is pleased to provide a platform for young filmmakers (18 and younger) to speak out, communicate, and forge alliances rooted in mutual respect while synthesizing different experiences and points of view. Through the screening of these films, INDIEYOUTH Shorts Festival hopes to encourage young filmmakers to share their vision and perhaps encourage the creation of a better tomorrow. Click here for more info
Be a part of 30 Years of Independents
The 30th Arizona International Film Festival is now accepting new and innovative independent films of all lengths in narrative, documentary, animation, and experimental categories to be part of our 2022 festival. We proudly accept entries on FilmFreeway, the world's #1 way to enter film festivals and creative contests. Earlybird deadline is January 10, 2022 and the regular deadline is January 30, 2022. You can now submit your film thru filmfreeway.com
2022 Festival Dates Announced
The 30th Arizona International Film Festival, the oldest film celebration in Arizona, will run April 20 to April 30, 2022 at The Screening Room (downtown), the Mercado Annex (westside), the Historic Hotel Congress, and several other venues throughout Tucson. Remaining true to the independent spirit, the Arizona International Film Festival is a venue for independent filmmakers in search of an independent audience.
Partner with the 30th Arizona International Film Festival
The Festival is an excellent way to advertise your company and support independent expression. We have sponsorships and advertising for every marketing budget. If you are interested in partnering with us, please email us at arizonafilmfest@yahoo.com or click here for sponsorship opportunities.
Read Insightful Filmmaker Interviews in our ZINE!
Check out our ZINE! Insightful interviews with some of our award-winning festival filmmakers. Enjoy the interviews with the directors of Dustwun (USA), Hell of a Heartache (USA), Ondine (Poland), Jump The Fence (USA), Whores on Film (USA), My Dinner with Werner (USA), Kite (China), and the cinematographer from She's In Portland (USA). Thanks to our Zine editor, Andy Marco, based in Shanghai, for conducting these interviews.

Free Online Filmmaking Panels
Five more exciting online filmmaking panels to particpate in.. Topics will include distribution (April 21), documentary filmmaking (April 22), behind-the-scenes filmmaking (April 24), screenwriting (April 25), and a special workshop with Panavision on Friday, April 23. All panels are at 3pm. See panels for more information.
Follow us on Facebook and Instagram and Twitter!
You will get the latest updates, tips, insider info, reviews, specials, discounts and connect with other fest-goers.
Long Live Indie Film!
Congrats to all 2021 Arizona Film Fest filmmakers, volunteers, sponsors and audiences who perservered to make this hybrid festival happen. We presented 99 films from 20 countries, held 7 outdoor screenings, streamed 32 film programs and 10 panels, virtually visited 6 schools and scheduled 1 treasure hunt. While limited with in-person presentations, it still was a great gathering of independent talent and vision.
AIFF filmmakers reach out to young audiences
Special thanks to 2021 Arizona International Film Festival filmmakers who participated in this year's Festival In The Schools (FITS) program. Genevieve Anderson, Jacob Bricca, Will Francome, Gavin Guerra, Mamdooh Salih and John Sheedy reached out into our community and presented their work and vision to students at CAPE School - Detention, Desert View High School, Magee Middle School, Morenci High School and North High School (in Phoenix). Students and filmmakers were inspired by the exchange of ideas.