The Cocoon
David Shen Miller
United States, 2023, 9 min.

This film is family friendly.
AIFF Award Winner:
Best Animated Short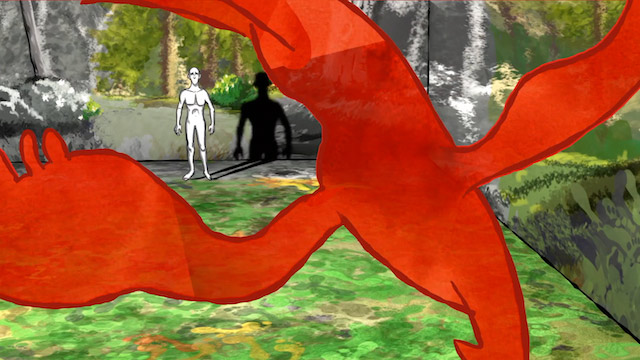 Trapped inside a room covered with muddy footprints, a man will stop at nothing to mop the floor perfectly clean. But with every step he takes to wipe away a footprint, he leaves a new one behind him.
Director's Statement
After working on this project for 3 years, my team and I are proud to present over 11,000 frames of hybrid hand-drawn and computer generated animation. The Cocoon tells the story of a man who makes things worse by trying to make them better. In this way, The Cocoon functions as an allegory, intended to communicate the perils of perfectionism and the need to embrace imperfection in order to create something beautiful.
Category: Animation, Short, Award Winner.
More in Animation
Áron Gauder
Hungary, 2023, 106 min.

The film is an alternative and more modest creational myth, in which humans are not at the top of the food chain, nor the king of the world, but only one... more ›

Matt Bissett-Johnson
Australia, 2022, 2 min.

A creature with a trunk is chased into a hole leading to a mysterious world... more ›