Panic Attack
Anthony Assad
Ireland, 2023, 13 min.
In English.
This film is family friendly.
AIFF Award Winner:
Jury Award for Creative Achievement
Alex is in the throes of his transition from female to male so when his best friend abandons a joint venture to assert their burgeoning identities he's forced to confront his anxieties before entering the unknown alone.
Director's Statement
We can all relate to being vulnerable and afraid when faced with adversity and the desire to assert ourselves is lifelong, not simply diminishing when we 'come-of-age'. To that end, I want to help people to realise why an issue that affects some of us should affect us all. Panic Attack is a day-in-the-life, not a lecture or a debate of principles, my desire is to show not tell, to provoke thought and inspire action in a compelling manner.
Category: Drama, Award Winner.
Themes: Gender identity.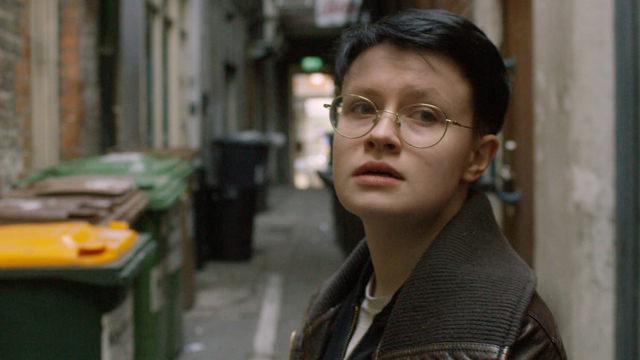 More in Drama
Patrick Gather
United Kingdom, 2022, 21 min.

A conflicted process server is finding himself torn between helping two very different victims of domestic violence. The choice he makes, ultimately threatens... more ›

Michael Peterson, Andrew McGinn, Robert Grabow
United States, 2023, 97 min.

Matt, a loner alcoholic at rock bottom, struggles to maintain sobriety for 30 days so he can honor his mother's dying wish, to visit her in hospice,... more ›

Stacey Cochran
United States, 2023, 11 min.

A strange small town where murder victims get another chance at life... and can communicate with those who killed them... more ›