Revelation to the Disembodied
André Silva
United States, 2022, 9 min.
In English.
This film is family friendly.
AIFF Award Winner:
Jury Award for Creative Achievement
Fragments of a collective post-human dream construct a world that straddles hyper-technological, ecological, and mythological dimensions.
Director's Statement
André Silva is an experimental animator and film educator living in Wilmington, NC. Andre's creative work explores the commonalities and crossovers between the natural environment, virtual landscapes, and states of consciousness. His short films have screened at festivals internationally and have garnered many "best of" awards. In 2019, he was awarded the prestigious North Carolina Artist Fellowship.
Category: Experimental, Award Winner.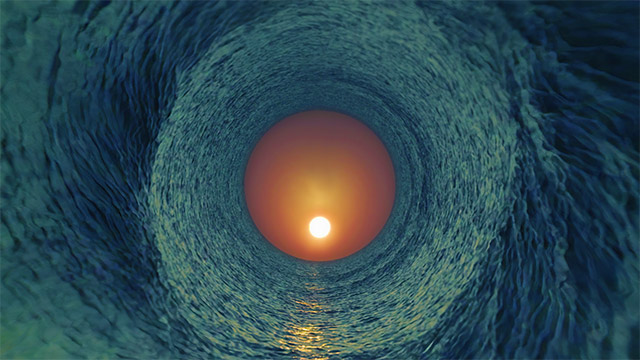 More in Experimental
Kai Carlson-Wee
United States, 2022, 2 min.

Nomad Palindrome captures a transient lifestyle that moves both forward and backward at once. The poem in the film is a palindrome... more ›

Edgardo Luis Gonzalez
United States, 2022, 15 min.

To the Border! Arthur L. Hazelwood joins the Army to prove himself; however upon seeing combat against the Villistas in 1916, he decides to desert and forge... more ›

Patrick Moser
United States, 2023, 4 min.

Elements of hand drawn stop animation, puppetry, painting and monotype printmaking combine in this poetic video narrative imagining a phantasmagoric visit from... more ›