Small Fry
Joongha Park
South Korea, 2023, 95 min.
In Korean with English subtitles.
This film is family friendly.
AIFF Award Winner:
Best First Feature
An unknown actor nearing his 40s, Ho-joon runs a fishing YouTube channel. The day after his failed audition, he goes to a pay lake to shoot one of his YouTube videos. There, he bumps into Director Nam and Actress Hee-jin who has already been cast in the other leading role. Three Small Fries wandering around the reservoir.
Director's Statement
When an actor chooses to stand in front of a camera, is it because he/she wants to become famous and adored by the public? Or is it because of his/her love of acting, and the sense of fulfillment that comes from artistic achievement? Of course, it could be both, but oftentimes, actors find themselves torn between one and the other: taste and artistic value, or fame and money. In this film Small Fry, I would like to tell a story about the values and the lives we so hope to reel in.
Category: Drama, Award Winner.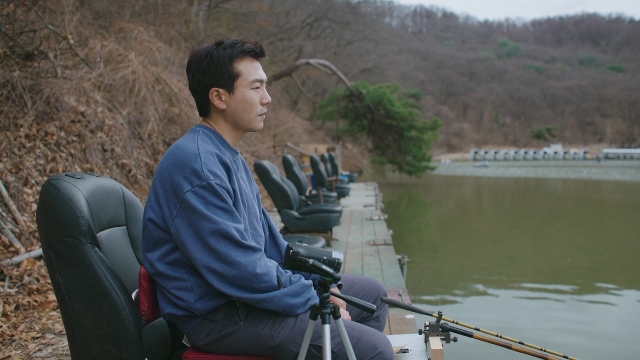 More in Drama
Patrick Gather
United Kingdom, 2022, 21 min.

A conflicted process server is finding himself torn between helping two very different victims of domestic violence. The choice he makes, ultimately threatens... more ›

John Mossman
United States, 2023, 108 min.

A rural noir thriller following a boy and his mother's arrival into a small town where their fractured relationship is widened by his deepening journey... more ›