Almost an Island
Jonathan VanBallenberghe
United States, 2021, 57 min.
In English.

Almost an Island is a cinematic portrait of the Goodwins, an Inupiaq family living above the Arctic Circle in Kotzebue, Alaska. Through observing three generations of one family over the course of four years, Almost an Island explores what it means to be indigenous in the dramatically changing Arctic.
Category: Documentary.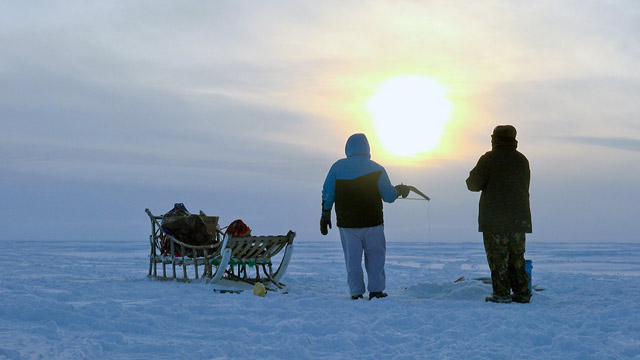 More in Documentary
Sébastien Pins
Belgium, 2022, 19 min.

In a small rural village, a young boy befriends Fernand and Andrée, a farmer couple who, at 80 years old, find themselves at trouble feeding their... more ›

David Peter Hansen
United States, 2021, 30 min.

In the hills of rural Pennsylvania, the leader of a local militia must prepare his men for the turbulent political landscape of 2020 while at war with his own... more ›

Isabelle Ingold
Belgium, 2020, 63 min.

A computer screen, images from the four corners of the world. In this experimental film, one can cross borders in one-click while another journey's story... more ›