Human Trash
Aitor Almuedo
Spain, 2020, 17 min.
In Spanish with English subtitles.
Includes violence.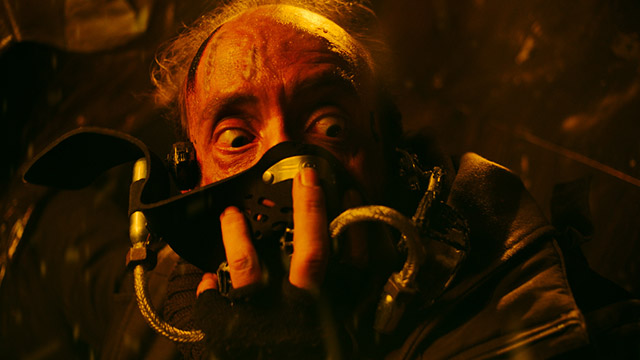 A boy is thrown into a trash container from the future. In his frantic search for the exit, he runs into a mysterious man, who will make him doubt the origin of his own existence.
Category: Science Fiction.
More in Science Fiction
Paul Arion
United Kingdom, 2022, 20 min.

Fieldtrip is a 20 minutes science fiction short movie about a man in a robotic spacesuit, who crashes into his own minefield and has to navigate... more ›

Alex von Hofmann
Australia, 2021, 18 min.

In a world decimated by nuclear war, where barbaric clans and genetically modified dinosaurs roam the Australian countryside, a young girl, Evie (Melody Rom),... more ›

Edgardo Luis Gonzalez
United States, 2021, 19 min.

While editing atomic footage for the Civil Defense, G-man Jakob Werner discovers a strange anomaly. Realizing his career- and potentially his sanity- is on the... more ›