Utica: The Last Refuge
Loch Phillipps
United States, 2021, 118 min.
In English with English subtitles.
This film is family friendly.
Imagine you are a refugee from Sudan. After 6 years in an Ethiopian camp, you arrive in cold upstate NY. You know no one. Utica: The Last Refuge follows the Azein family from their arrival in Utica, NY in 2017, just as an administration hostile to immigration is sworn in. Over 2.5 years they will transition from isolation to being part of a thriving community. Utica, a struggling rustbelt city, is rebounding with the help of a considerable refugee population. But as the agency charged with overseeing refugee resettlement fights for its own survival, they all now face new challenges.
Director's Statement
Adam Bedient (DP) and I had been producing short films on refugee issues and wanted to do something more substantial for this vulnerable population. What struck us is that the system is backed up. Of the over 25 million refugees worldwide, fewer than 1% are being resettled. With a little research, we were shocked to find that Utica, near where we both attended college, serves a great example of successful refugee resettlement in the United States. We hope you will find the story of Utica's reinvention of itself as a haven for refugees as inspiring as we have.
Category: Documentary.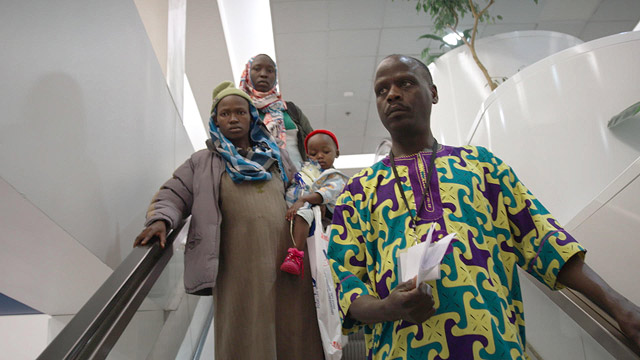 More in Documentary
Jamie Williams
United States, 2020, 6 min.

Mustang Moments is a documentary about the Wild Horse Inmate Program at the Arizona State Prison. Inmates rebuild their lives by participating in a... more ›

Alon Schwarz
Israel, 2022, 94 min.

When the state of Israel was established in 1948, war broke out and hundreds of Palestinian villages were depopulated in its aftermath. Israelis know this as... more ›

Sébastien Pins
Belgium, 2022, 19 min.

In a small rural village, a young boy befriends Fernand and Andrée, a farmer couple who, at 80 years old, find themselves at trouble feeding their... more ›