Irr-Elephant
Collin Bridge
United States, 2022, 4.00 min.
In English.
This film is family friendly.
AIFF Award Winner:
Best of Indie Youth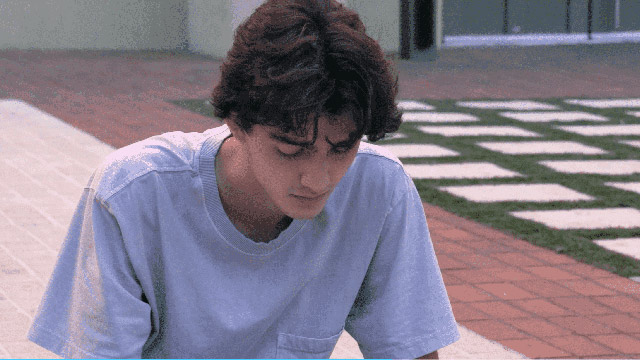 A socially awkward goofball who seeks acceptance through his one-of-a-kind puns, leading to him even trying to use them to find love.
Director's Statement
Inspired to make a comedy-drama, I wanted to create a sense of magic that comes from the simplicity of the real world, highlighting the beauty and wonder of the everyday. Contrasting this with the out of the ordinary and quirky lead presents itself to show how diverse each of us our and how we can all be brought together through the simplest means. Which in any case may be a painfully unfunny pun.
Category: IndieYouth, Short, Award Winner.
More in IndieYouth
Drew Mette
2022, 7 min.

The third short film from Drew Mette takes you to Isabelle's (Emily Saffer) bedroom, where mysterious things are happening. Is it all in her head? Or is there... more ›

Nicholas LeBoeuf
United States, 2022, 4 min.

A person finds themselves trapped in conformity with a yearning to break out when they are all of a sudden confronted by a fly from the outside... more ›