LAS ABOGADAS: Attorneys on the Front Lines of the Migrant Crisis
Victoria Bruce
United States, 2022, 91 min.
In English, Spanish & French with English subtitles.
Includes adult language.
AIFF Award Winner:
Special Jury Award tor Activist Filmmaking
Las Abogadas follows a group of immigration attorneys over a multi-year odyssey as the U.S. government under President Trump upends every law meant to protect those fleeing from persecution, violence and war. From setting up a legal clinic in a Volkswagen bus in the middle of 5000 desperate migrants, to forcing border guards to follow the law and accept a blind woman into U.S. custody, to counseling African migrants stuck in Tijuana, to giving legal advice in the brutally hot Mexican sun to families desperate to see American soil — we watch our characters' surreal journeys to try and help.
Director's Statement
With the rhetoric in Washington increasing to a fever pitch around the subject of refugees coming to the southern border, it was important for me as a documentary film director to bring a humanitarian face to the crisis in a way that would engage audiences in the United States and other developed countries and inspire people to action - to show that one person can make a difference in the lives of others.
Category: Documentary, Feature, Award Winner.
Themes: Immigration, Border, Social Justice, Women.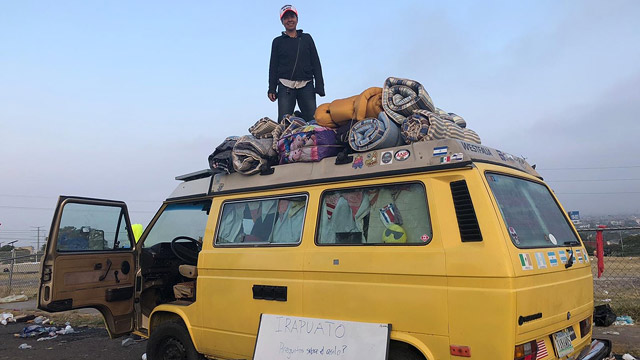 More in Documentary
Gerren Ard
United States, 2023, 15 min.

Recipient is a documentary short shadowing the process of a living donor offering a kidney to save his friend's life. Robert Linden was an aspiring actor... more ›

James LaMonte
United States, 2023, 82 min.

A K-9 Hero develops PTSD while severing. Scheduled to be put down and a chance encounter with a K-9 trainer starts a journey of love and healing. Introduction... more ›