The Beehive
Alexander Lasheras
Canada, 2023, 87 min.
In English.
Includes violence.
AIFF Award Winner:
Special Jury Award for Outstanding Cinematography
In this dramatic science-fiction tale, a family living on a farm experiences a strange and mysterious cosmic event. The brave and curious Rosemary finds what she thinks is an unusual beehive growing on a tree branch and decides to keep track of its progress every day, only to discover that it's not a beehive after all. The story showcases up and coming Indigenous talent and Canada's beautiful scenery.
Director's Statement
In The Beehive a family grappling with grief is reluctant to face the harsh realities of an invasive alien species. The film is a coming-of-age survival tale, exploring how children cope with the truth that shapes their worldview. Rosemary, the protagonist, discovers an alien nest on the family farm and initially fails to recognize the threat it poses, seeing all life as valuable. The movie explores themes of identity, loss, and the fragility of life, delving into the transformative moments that follow the loss of childhood innocence.
Category: Science Fiction, Feature, Horror, Award Winner.
Themes: Environment, Family, Indigenous, World Cinema.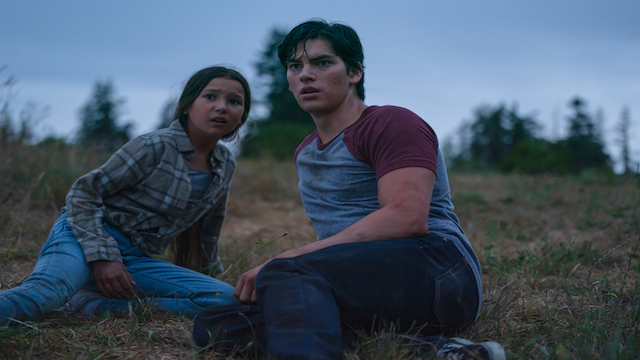 More in Science Fiction
Janet Grillo
United States, 2023, 100 min.

As a young girl, Clive (Carie Kawa) encountered Mann (Michael Esparza), an alien in human disguise, who gave her a glowing rock before being captured by... more ›