Matilda & William
Johanna Ställberg
Sweden, 2021, 6 min.
In Swedish with English subtitles.
Includes adult language.
AIFF Award Winner:
Best Foreign Short Comedy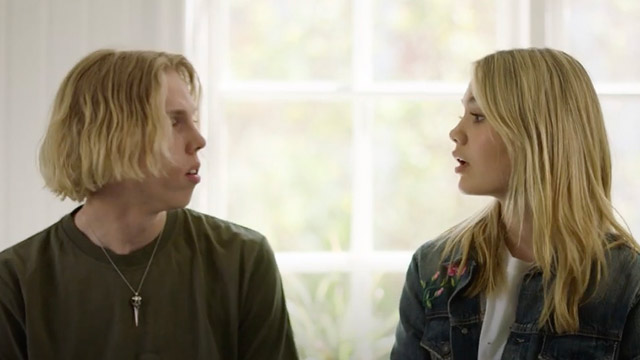 14 year old Matilda is upset that her boyfriend, William, goes on about having anal sex when she really does not want to. She takes her father to meet William's parents to talk them to make William stop asking her for anal sex again.
Director's Statement
I think a lot about how the internet, and the amount of porn that is there, affects young people. Regarding topics that are not so sensitive, it is easy for the younger generation to ask the older, but when it comes to sex, there seems to have been a big gap in this regard. Good or bad?
Category: Dramedy, Award Winner.
Themes: Sexuality, Relationships.
More in Dramedy
Shelley Niro
Canada, 2021, 96 min.

As Mitzi Bearclaw turns 25 years-old, she is faced with a tragic decision – stay in the big city to pursue her dream of designing hats or leave her... more ›

Jerusha Hess
United States, 2022, 13 min.

An ode to the five senses delivered by a death-row inmate (Tim Blake Nelson) with little time left to enjoy them. A team of animators from Latin America and... more ›