Pepe Serna: Life Is Art
Luis Reyes
United States, 2022, 62 min.
In English.
This film is family friendly.
AIFF Award Winner:
Special Jury Award for Best Performance
Groundbreaking Mexican-American character actor Pepe Serna finally takes the spotlight in Luis Reyes' joyous ode to Serna's life and the hundred-plus charismatic scene-stealing roles that paved the way for generations of Chicanx actors in Hollywood and beyond.
Join us as we pay tribute to veteran actor Pepe Serna. Price of admission includes a reception (6pm) and screening (7:30pm).
Category: Feature, Documentary, Award Winner.
Themes: Biography, Latino.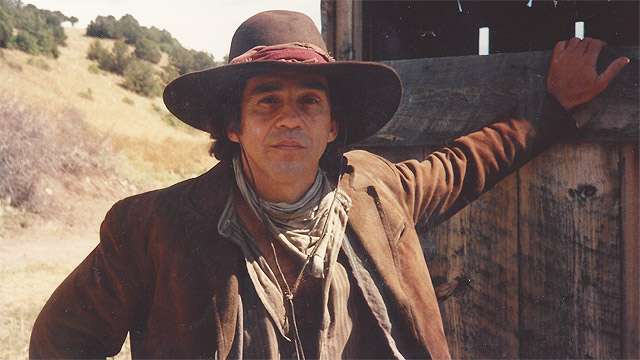 More in Feature
Brendan Geraghty
United States, 2023, 62 min.

Located along a sun-bleached stretch of Fresno, "Motel Drive" is a row of historic motels that have seen better days. Originally a regional hub for performers... more ›

Douglas A. Raine
United States, 2023, 96 min.

An ex-cowboy, war vet with mild PTSD and socializing issues picks up a hitchhiking singer/songwriter dealing with trust/abuse issues. He cares for her and... more ›

Anastasia Lobkovski
Finland, 2022, 76 min.

Alice lives with her younger sisters in a rural Finnish village, in the house their mother built before she passed away. Alice has... more ›