The Warm Season
Janet Grillo
United States, 2023, 100 min.
In English.
Includes adult language.
As a young girl, Clive (Carie Kawa) encountered Mann (Michael Esparza), an alien in human disguise, who gave her a glowing rock before being captured by government agents. 25 years later in 1992, an escaped Mann returns to Clive's failing motel to retrieve the "fail-safe" in order to return to his planet. Between the weather patterns and the government closing in, they only have three days to get him home.
Director's Statement
A woman's purpose is redefined when a space alien she encountered as a child returns to reclaim what was left behind. As the film's director, it is so gratifying have The Warm Season accepted into the Arizona International Film Festival. It reinforces all the hard work and dedication that went into making this film. We look forward to sharing this story that explores the human condition with a lot of humor and heart with you.
Category: Science Fiction, Feature.
Themes: Human Spirit, Women, Identity.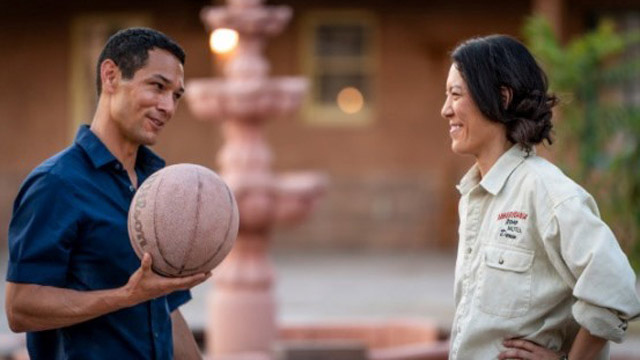 More in Science Fiction
Alexander Lasheras
Canada, 2023, 87 min.

In this dramatic science-fiction tale, a family living on a farm experiences a strange and mysterious cosmic event. The brave and curious Rosemary finds what... more ›