The Lord's House
Sebastian Hunt
United States, 2023, 13 min.
In English.
Includes adult language.
AIFF Award Winner:
Best Comedy Short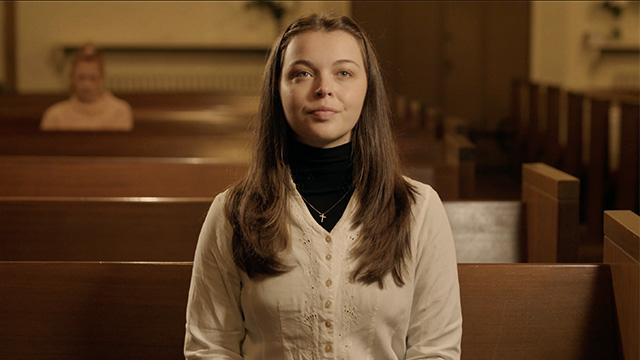 A woman encounters a series of escalating distractions in her efforts to reach God
Director's Statement
My attempt at a demented biblical parable.
Category: Comedy, Award Winner.
Themes: Religion.
More in Comedy
Josh Kirk
United States, 2023, 4 min.

In 1872 New Mexico Territory, two cowboys entertain themselves with a nightly routine... more ›

Daniela Di Salvo
Canada, 2022, 13 min.

There are many benefits to being Vegan, ranging from health effects to a civic duty not to harm animals. However, some people take it too far and consider... more ›

Charlie Tyrell
Canada, 2023, 10 min.

Fresh off a breakup, a woman packs up her formerly shared apartment. As objects are packed, she's triggered by memories from her nine-year relationship and... more ›