To The Summit
Junce Ye
China, 2022, 90 min.
In Chinese with Chinese & English subtitles.

AIFF Award Winner:
Special Jury Award for Inspirational Filmmaking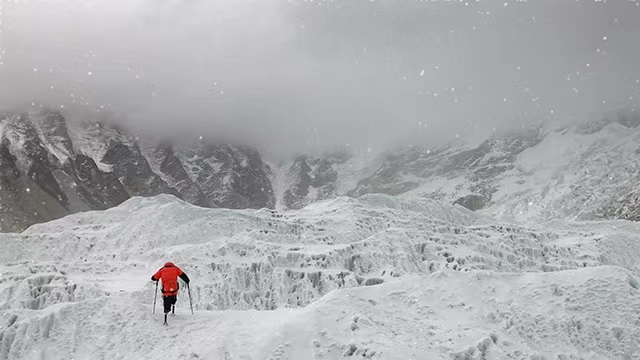 It tells the story of Xia Boyu, the first Chinese double-amputee climber to have reached the summit of Mount Everest. He lost his feet to frostbite in 1975, when he was part of the Chinese Mountaineering Team, after saving one of his teammates by offering him his only sleeping bag. He failed to reach the summit and his both feet were amputated afterwards. However, he didn't give up regardless of the amputation and the following cancer problem. He finally fulfilled his dream on his fifth attempt on May 14th, 2018, at the age of 69, with his endless efforts and enthusiasm
Director's Statement
Blending the adventure elements, the biopic shows Xia Boyu's perseverance and positive attitude towards life, as well as the magnificence of Mount Everest.It retains all the artistic value and social significance of the film itself, while also taking into account the entertainment of the audience.
Category: Documentary.
More in Documentary
Ethan Payne
United States, 2021, 17 min.

Mabel and Gwen Johnson are pillars of their post-coal community in Eastern Kentucky. Faced with unspeakable obstacles, they pulled together and started a... more ›

Nicholas Woytuk
United States, 2023, 14 min.

David Michael Kennedy's photography is more than art — it's alchemy. Without the fickle, laborious process of printing with platinum and... more ›

Isaac Dudley
United States, 2022, 11.5 min.

An optimistic conservationist teams up with a jaded record holder to tell the story of the Verde River in Arizona, one of the state's last free flowing rivers... more ›