Wounds
Drew Mette
NA
United States, 2021, 7 min.
In English.
This film is family friendly.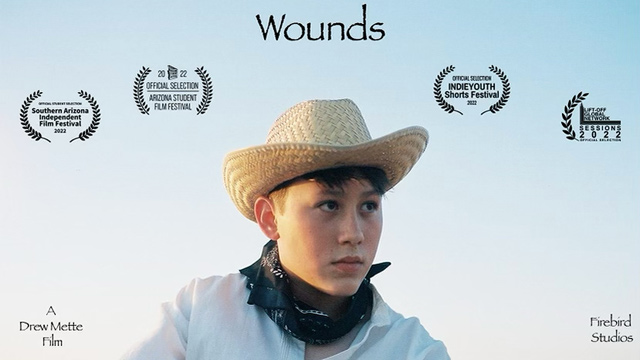 A lost cowboy wanders through the desert trying to find his way out, however, he is faced with adversity at every step.
Director's Statement
This project was an exploration of the feelings that surrounds loneliness.
Category: Western, IndieYouth.