Musher
Anuradha Rana
Laurie Little
United States, 2021, 70 min.
In English.
This film is family friendly.
Musher peels back the veil behind the bond that four women have between their dogs and the world of sled-dog racing. As each woman prepares for the Copperdog annual race, we reveal the intimate insight into the mushing community, devotion to that lifestyle, and how women influence the sport.
Director's Statement
Musher follows four female sled-dog racers as they prepare for the annual Copperdog150, bonding with their dogs, and passing the torch between generations of people and dogs. As each musher prepares for the race, we reveal their community, devotion to the lifestyle, and how women influence the sport. We believe in the power of subtlety to convey messages and pose questions for an audience to ponder. This film celebrates the lives of sled dogs and those living with them, and it has the potential to bring attention to animal welfare, gender equality and environmental concerns.
Category: Feature Doc.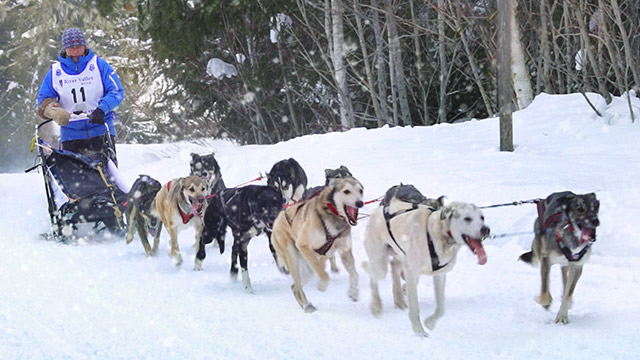 More in Feature Doc
Seth Kramer, Daniel A. Miller, Jeremy Newberger
United States, 2021, 63 min.

Four little misfits from suburban Mass cope with the highs and lows of punk rock stardom. Chris Parnell narrates... more ›

Bill Yahraus
United States, 2021, 86 min.

Mariposas del Campo shares the stories of indigenous Mixtec, Zapotec, and Purépecha teenagers from Mexico striving to change their... more ›