Los Quehaceres (The Tasks)
Daniel Guillen
Denisse Dur&oacuten
Mexico, 2020, 12 min.
In Spanish with English subtitles.
This film is family friendly.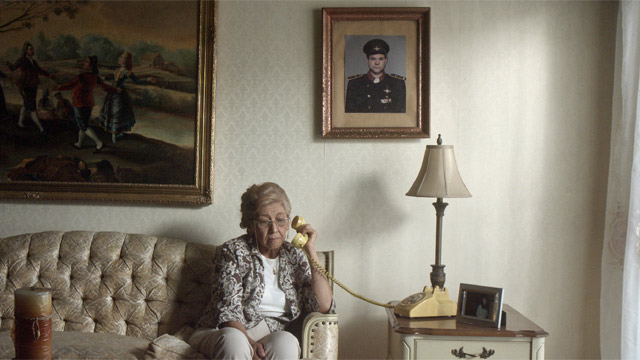 Natalia lives her days between plants and newspapers. The loneliness that has accompanied her for so many years begins to confuse her, passing between real and unreal worlds.
Category: Short.
More in Short
Zoe Eisenberg
2021, 8 min.

On her last night of work, a pregnant theater manager and her longtime employee discover a bag of cash under a seat and must decide what to do with it. ... more ›

Drake Shannon
2020, 10 min.

Past and present are blurred by a horrifying transgression as a female soldier faces the aftermath of a military patrol in the Middle East. Raw... more ›

Justin Deegan
United States, 2021, 12 min.

There are approximately 30,000 people who currently identify as Native American or Alaskan Native American, who live in New York City. These are three of those... more ›