Esmeralda
Samantha Orozco
Francisco Machado
Mexico, 2021, 14 min.
In Spanish with English subtitles.
This film is family friendly.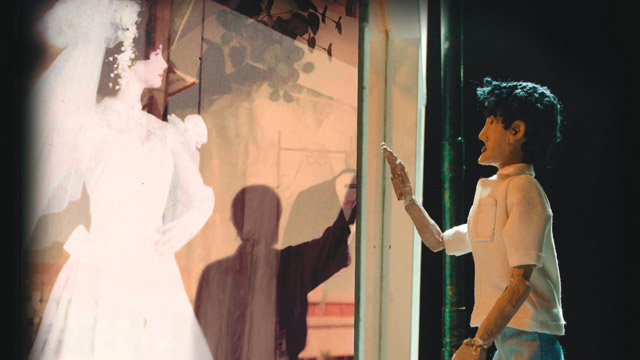 It's 1980 in a city in northern Mexico. A peculiar-looking man visits a bridal shop every day. Not to buy but to visit his beloved: a mannequin whose eyes awakened in him a memory of tragic love. Little by little, we will enter this world where reality depends on which side the window is viewed from.
Category: Short Doc.
More in Short Doc
Jeremy Frindel
United States, 2022, 8 min.

Native American Flute Master R. Carlos Nakai reflects upon the relationship between prayer and music in his work... more ›

Taylor Genovese
United States, 2022, 9 min.

This video essay focuses on the landscapes of the Sonoran Desert—and the project of a border wall between the U.S. and Mexico—as a way of... more ›