El Pozo (The Well)
Santiago Manriquez
Mexico, 2020, 27 min.
In Spanish with English subtitles.
This film is family friendly.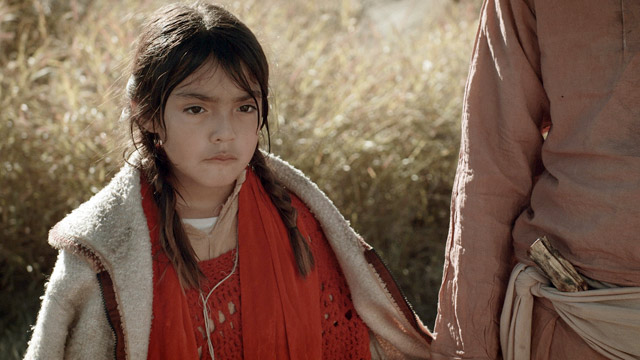 Mexico, 1927, in the midst of a civil war, a young girl with the responsibility of helping her sick aunt must recover the bucket that her mother asked her for. After running away from a stranger, she will fall into an enchanted well where a kid demands to play with her and threatens to keep her forever unless she can find a way to escape.
Category: Short.
More in Short
Carmen Coronado
Mexico, 2020, 16 min.

1994- Laura Serrano is about to make her debut as a challenger for the world boxing championship at the MGM GRAND in Las Vegas Nevada. She has fought hard... more ›

Sylvia Ray
United States, 2022, 9 min.

After Isabella's encounter with a bruja (witch), she takes a pregnancy test that derails the plans she has for herself. After discussing the positive... more ›

Daniel Humberto Campos Ramirez
Mexico, 2021, 22 min.

Natalia, an 18-year-old girl, doesn't know what to do with her life, she intends to study for the college exam but she also works at a restaurant. One night,... more ›